On Tuesday afternoon, our class shared at our school-wide assembly about Memorial Day. We shared some of the important words of The Pledge of Allegiance and what they mean so that we can all understand it better. Students decorated the words with crayons and read a simple definition of the words in front of our school audience. Everyone was impressed with our hard work!
The UMS celebration was among those featured on our district's blog, the CSD Spotlight, and the link to the article can be found
here
.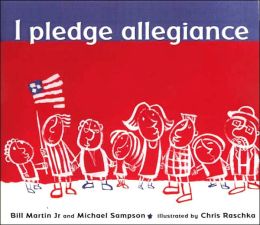 Our presentation was based on this book.
Mr. Antonicci took this panoramic photo of everyone holding the words we highlighted during our presentation about the Pledge. You can click on this photo to see a larger image. It's tricky to get these long panoramas exactly true to scale, but you get the idea! :-)